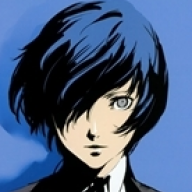 Well-Known Member
OP
Member
Joined

Apr 6, 2015
Messages

535
Trophies

0
Location
XP
Country
hi all,
um i have my old 3DS which uses CFW, (unlinked Nands)
Emunand, 11.2 Luma,
SYSnand, 9.2
i had made an NINid when my 3DS was on 11.0 (unexploit) to get an exploit game,
but i unlinked it, so i can relink it back t this same system?
my point is, can i (Re)-Link my "existing" NNID that i made this this system to mu SYSnand ONLY, so that i can make some changes it to for linking it to my NINtendo Account for the switch?
if i link my account to my 3ds sysnand to make email or such changes etc like enable use of non-nintendo like on PC.
i won't be using my NINid on my 3ds (since i don't need to, just want to make some changes to it, but i can only do it using my 3ds.
(i got no wiiu unfort
)
if i link my id to my sysnand only am i at any risk? also granted i don't use it to go online or anything?