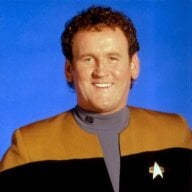 Joined

Nov 25, 2020
Messages

6
Trophies

0
Age

31
XP
Country
Hey all-

I posted this in a Reddit thread once I figured it out, but I figured I'd post it here as well in case anybody here would be interested (and to give back to a community that has been so helpful to me)

Would you like to be able to sync savefiles across a number of different devices, like Vita/PC/3ds etc? Turns out there's a simple way of doing it... just use ScummVM's save sync feature and point the save path to a common save location. For example, I updated ScummVM's save path to /ux0:/data/retroarch/savefiles on my Vita, which happens to also be filled with various retroarch saves for SNES, GBA, etc, and enabled the save sync via Google Drive in ScummVM via the tab in options. Lo and behold, it uploads everything in that directory, not just Scumm savefiles, and checks them against the timestamps of uploaded files, and pulls down newer files to the local save directory! I then did this with the PC version of ScummVM, and synced up all my retroarch saves that way as well! So without specifically copying any files, my newer Super Mario World save from my PC showed up on my Vita, just by leaving ScummVM open for a minute or two.

I just checked and it looks like 3ds supports cloud saves and configuring the save path as well- meaning you can sync your saves across a bunch of different platforms just by opening up ScummVM! Presumably this would extend to any number of devices which support the ScummVM cloud sync feature, such as phones. I thought this was pretty sweet- so everyone should go forth and experiment!

Hope this helps anybody who has been looking for cloud save functionality in Retroarch on Vita. It's a little bit roundabout (using another application) and the sync takes a while (especially if you're doing it for the first time and have a ton of saves) but it gives me some peace of mind to have all my retro game saves synced in the cloud automatically. The dream would be to just have a homebrew do this with your API keys for Google Drive / Dropbox / whatever with support for subdirectories and multiple sync targets- but so far having ScummVM do it for me seems to work alright.