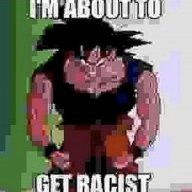 Active Member
OP
Newcomer
Joined

Jul 13, 2019
Messages

27
Trophies

0
Age

23
XP
Country
Hey all, so I recently bought an HDMI Splitter,
This one in specific,
after hearing that it works well to split the HDCP on Reddit and reviews, and it did work at first, it showed the main menu of the PS3, I was able to choose my profile, things like that, and after launching a game, it would just black screen. The first time it did it was with Monster Hunter that I installed with PS2 Classics, but I could still hear the audio so I assumed it was a glitch and restarted Elgato software, but it would only say "One Moment Please...", no more audio or display. I know the game itself works since I was testing it out just straight to my monitor last night, and was able to play for a bit. After trying to restart it over and over, the Elgato just ended up locking up, not even displaying anything from my Switch either, so I had to restart my PC. After restarting my PC and PS3, it showed the home menu again like usual, I tried restarting the process, but no luck and just a black screen playing the in game audio again.
Is there something that I'm doing wrong that I haven't tried yet? I've tried restarting the PS3, resetting the HDMI settings, changing the display settings to only 720p in the PS3 (Which left the elgato not able to detect it at all), and now I'm just stumped trying to figure out what to do next to attempt fixing it. I also attempted playing it with an actual PS3 game, and the game didn't work at all either, it let me watch it update for a few minutes, then after that, no display at all. Any help would be greatly appreciated it please, thank you!
SOLVED!
Turns out that I've been using an older version of the Elgato Game Capture software, and changing to the newer 4k Game Capture version fixed it!