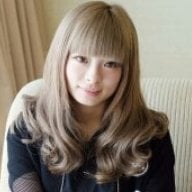 Joined

Nov 3, 2015
Messages

214
Trophies

0
Age

24
Location
XP
Country
I'd like to announce Mix Edition 2. However, it won't be officially started until it's possible to make custom animations and all that. This is just showing the songs that will be featured in Mix Edition 2 (video coming soon).
http://m.imgur.com/erTUbeq,ygoRlBA,...jg7pm,dg6AFiP,nqTNE3Y,OFuB6Bj,m54PxhC,fg3KHpZ
*Packaged
*Secret Police
*FREELY TOMORROW
*Tell Your World
*Luka Luka Night Fever
*Remote Controller
*39
*Love Words
*Doubleganger
*The Lost One's Weeping
*Satisfaction
*Promise
*High School Days (Mirai Edit) (Both Gumi and Miku version)
*2D Dream Fever
*Cat Ears Switch
*Yellow
*Solitude's End
*Unhappy Refrain
*World's End Dancehall
*Kagerou Days
*Rolling Girl
*Mrs. Pumpkin's Comical Dream
*Colorful x Melody
*Colorful x Sexy
*Thousand Year Solo
*Eazy Dance
*This Messed-Up Wonderful World Exists for Me
*Clockwork Clown
*PoPiPo
*Change Me
*Megu Megu Fire Endless Night
*Una Una Fire Endless Night
*Two breaths walking
*Gigantic OTN
*Close and Open, Demons and the Dead
*Rin-chan Now!
*Party Junkie
*Sweet Devil
*Love-Hate
*Weekender Girl
*Palette
*Two-Faced Lovers
*The Disappearance of Hatsune Miku
*Leia
*Amazing Dolce
*The Intense Voice of Hatsune Miku
*Streaming Heart
*Party x Party
Most of the song images are placeholders. There will be optional songs too, but those are yet to be announced.