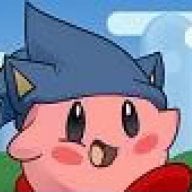 Joined

Jan 29, 2008
Messages

1,031
Trophies

0
Age

27
Website
XP
Country
I'm currently working on getting some money over the summer for an upgrade, but I don't really know which one whould be upgraded, the processor or graphics card. I usually only play CoD4 at lowish settings and at 800 X 600 resolution. A few other games will be occasional. I might be getting UT3 also. I've played the demo and it runs 30 FPS exactly in low/medium settings. After blasting and jumping a few times, it doesn't spike/jump around like CoD4. I most likely will need both eventually though. My power supply though... I'm not sure about. I heard it was like 300W but that's kind of low isn't it? It's an eMachines T5226.
Anyways, here are my specs processor and graphics specs:
Processor: Pentium D with 2 CPUs at 3.0 Ghz
Graphics Card:
ATI HD 2400 XT
I'm likely not to get anything till half a year to next year so recommending stuff might not be great as of now. So I do have 1 PCI-E 16X slot and I think it was LGA 775 socket because that's what the Pentium D uses? Thanks.
Also, another question about VGA to DVI dongles/adapters. Are they compatible with all graphics cards? Mine come with the 2400 and says HD 2000 series, but I don't see why it wouldn't work on other graphics cards. I only have a VGA monitor. Most of the graphics cards I'm seeing have 2 HDMI but come with 1 VGA to DVI I believe.
Oops, had HDMI confused with VGA =/