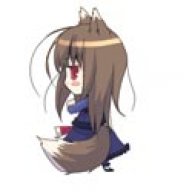 Joined

Mar 24, 2010
Messages

3
Trophies

0
Age

31
Website
XP
Country
Hi there everyone.
I've recently updated my IOSes using Pimp My Wii 1.32. I used the default settings (Trucha etc..) for all the IOS with the exception of IOS35, which I did not Truncha patch so that my Homebrew Channel would remain functional.
However, now when I launch USBLoaderGX from the Homebrew Channel - I get a brief (a second or less) error message on screen before being taken to crash dump. It appears that the error message says something about loading IOS236 - that that it is not found. I think it then attempts to load 36 before the crash/dump screen but I can't make out much more then that. I'm not exactly sure what is wrong, but I've attempted to use the Hermes cIOS 222 rev4 installer to install the cIOS again, but whilst the installer appears to work USBLoaderGX still will not load.
How can I get USBLoaderGX working again?
Here is any other information that I think might be relevant, sorry if I'm a little verbose. As I said I'm not exactly sure what is wrong, so I'm not sure what would be useful =P.
Homebrew Channel = v1.0.6 on IOS35 (v13.21)
UsbLoaderGX is 1.0 r866. Launching from the homebrew channel gives the brief error message. Launching from the loader/forwarder takes me directly to the crash/dump screen, although I suspect that is due to the loader/forwarder logo masking the error message.
As stated above, I used Pimp My Wii 1.32 with all the recommended installation settings, with the exception of IOS35 which I did not trucha patch - as I've read Homebrew channel does not like it.
I'm loading directly to a small fat partition on a USB HDD for homebrew/apps, with the rest of the disc being a WBFS partition for my backups.
I have Preloader 0.3 installed, and a NAND backup from back when I first modded the Wii last year safely stashed away on here. Preloader loads fine - however it gives an error when trying to load the Homebrew Channel from within in (saying it's not found). I've got a SD card ready if I need to launch any apps from it or (ick!) resore my NAND to fix this problem. It's using IOS60.
Sorry again if I've given too much unneeded detail, or failed to give detail where it's actually needed. And thank you in advance for your help everyone =3