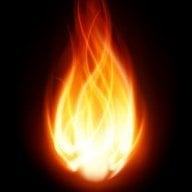 Joined

Aug 17, 2020
Messages

1
Trophies

0
Age

27
XP
Country
Hi everyone,
Apologies if this has been answered anywhere else already but I'm having a bit of a problem with my Nintendo switch motherboard.
My switch stopped charging a while back and I have only recently been able to get around to checking the board.
Before I did anything, I tested the switch by taking the battery away and connecting an external power supply at 3.7V across the battery terminals. Screen came on, worked like a charm.
Did some digging around and found some shorted capacitors around the M92T36. I replaced the M92T36 and I started to get 0.41 - 0.44A current draw. The battery charged (slowly) but never entered the fast charge stage. Plugged everything back in, tried turning the switch on, nothing. No screen, no sound, nothing.
Took the battery away and used the external supply again. Turned on the switch and it booted drawing about 0.3A current at 3.8V. Still no screen, no audio, etc but the motherboard had booted up and was doing something.
I've since done a bit more probing of capacitors. All the caps around the M92T36 are fine. All the caps around the BQ24193 are fine. All the caps under the NVIDIA Tegra chip are fine (some have low resistance ~45 Ohms).
I then came to the MAX7762 which has about 6 shorted capacitors. My question is what does the MAX do and is this a reason that the screen would stop working? Should I remove the MAX chip and replace it or could it be something else that's causing the capacitors to short out around the chip?
I should point out that the ribbon cables are all fine and I've checked the inline fuse connecting the USB port to the board.
Any help would be greatly appreciated. I've attached a few photos to show the board as it is. The area highlighted shows the capacitors that are currently shorted.
Thanks again.