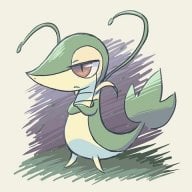 Joined

Jan 6, 2016
Messages

1,209
Trophies

0
Age

21
Location
Website
XP
Country
I was working on this some years ago. But since I never had success, I gave up.
Now, since I know more about modding, using resistances, etc. I want to do this again one more time.
The idea was this:
Using a broken NDS screen, so, I can take the LEDS (that are the backlight from the NDS screen)
Luckly, I still had some photos saved, so, there is the NDS LEDS Screen I was talking about:
And then, I was going to turn it on on the 3 pins that have the LCD, but I didn't had success, so, I just did this in this case:
Somehow, all the LEDs was working. I was shocked because I never knew it would be working.
Then, connect the LEDs somewhere on the GB motherboard that gave 3V-5V to bring up the backlight (of course I never knew about resistances in that moment)
So, it would look like this (before soldering, I was using a multimeter, checking the pins where were 3V or 5V, but again, I didn't had success.)
I can't remember if I could turn on all the LEDs, iirc, I did it, but it doesn't gave enough brightness, so the other thing I did, was removing the green paper that have the GameBoy screen and remplacing it with the NDS one, and remplace most parts of the NDS LCD to the GameBoy LCD. But guess what? all was useless, and I broke my GameBoy (the LCD only, luckly)
Of course I restored my GameBoy again.
So, I just want to know, is it possible or nah?
Thanks if someone replies.