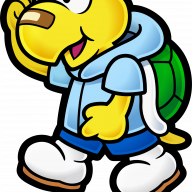 Joined

Sep 2, 2021
Messages

41
Trophies

0
Age

20
XP
Country
The official Nintendo SDK doesn't seem to mention a 576p mode, the highest resolution PAL mode it mentions is 528i (GXPal528Int).

GXFrameBuffer.h has this note:

Code:

Revision 1.3  2006/05/18 09:40:10  urata
  Added the rendermode of progressive for PAL and MPAL.

But I think it's referring to 480p 60hz PAL:

Code:

extern GXRenderModeObj GXMpal480Prog;
extern GXRenderModeObj GXEurgb60Hz480Prog;

There is no official GXPal528Prog or GXPal576Prog mode as far as I can see.

I presume blackb0x is referring to manually creating our own 576p mode by modifying the first member of GXRenderModeObj to make it VI_TVMODE(VI_PAL, VI_PROGRESSIVE) and seeing what happens, where:

Code:

#define VI_TVMODE(FMT, INT)   ( ((FMT) << 2) + (INT) )

//FMT
#define VI_NTSC                     0
#define VI_PAL                      1
#define VI_MPAL                     2
#define VI_DEBUG                    3
#define VI_DEBUG_PAL                4
#define VI_EURGB60                  5

//INT
#define VI_INTERLACE                0
#define VI_NON_INTERLACE            1
#define VI_PROGRESSIVE              2

i.e VI_TVMODE(VI_PAL, VI_PROGRESSIVE) = 0x06

i.e patch GXRenderModeObj->viTVMode = 0x06

Might also need to patch:

GXRenderModeObj->xFBmode (00000000=single field, 00000001=double field)

GXRenderModeObj->field_rendering (0000=off, 0001=on)

My guess is this will most likely result in a black screen or crash on game start.

@EnterpriseFreak

you could try it out by patching these inside Super Mario 64 PAL's main.dol in a hex editor. I highly doubt you will get a working 576p output though, but would love to be proven wrong!

--------------------- MERGED ---------------------------

If ULGX fails to force it to 480p, it probably means we need to patch VI_Configure instead of GXRenderModeObj. I will try to do that but I'm not hopeful it won't just result in a black screen or something else, otherwise the game dev's would have just done that in the first place.
Don't have access to to the official SDK but libogc actually provides these:
extern GXRModeObj TVPal528Prog;
extern GXRModeObj TVPal528ProgSoft;
extern GXRModeObj TVPal524ProgAa;
extern GXRModeObj TVPal576ProgScale;
anyway, will try to hex edit the main.dol and see if I can get 576p / 528p SM64.