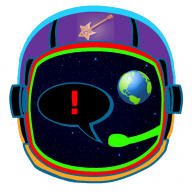 Joined

Feb 20, 2012
Messages

457
Trophies

0
Location
XP
Country
A couple of thoughts for your perusal before you makes your choice:
The 'Quick Launch' function for 'A+B' could just as easily be invoked with an 'A' double click, or by clicking 'A' off screen, (as you can already).
Now the thing with shortcuts is - it's not saved time if i'm having to look them up
There' no visual clue when using shortcuts - if a user can't see it, they don't know it's there. Did you know b and up and down arrow scrolls through the first letter of the game titles? A
superb
function, but with no visual indicator, did
you
use it? (I thought perhaps we could have the first letter of the title, HUGE, alpha blended, in the far distance.)
It has to be said, for the most part, two button short cuts are a bit fiddly - and rather than be used for
functions you need to get around the interface
, should probably be reserved for common actions that are a bit clicky to do via our point and click interface i.e. shortcuts.
Some people have clearly been upset at the suggestion that the 'B' button should open the source menu. I suspect this is because a LOT of code has been written for functionality you can currently only get to by using the 'B' button. But this functionality is not lost! It can be just placed elsewhere, there's plenty of room if we stop seeing shortcuts as the only way access stuff. In fact, we have to, according to Fledge68, there's no more room -
we've run out of shortcuts
! One suggestion to give visual cues to users with adding too much clutter is to open a right click menu, as detailed above, if you have a better idea, check out
http://gbatemp.net/t...eautiful-again/
You can also, of course, also click the 'No more idea's' option
You may have guessed, but I don't feel suitably qualified to speak on behalf of shortcuts - if you have any arguments
for
the shortcut approach, or any comments at all, please add them below.
Your thoughts, as always, are welcome.
SP