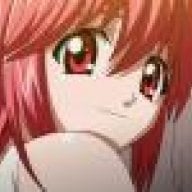 Resident sociopath
OP
Member
I have recently noticed the amount of pokemon hacks in the DS rom hacking and translations section getting way out of hand. (imho)
It's getting a bit annoying trying to flip through pages of pokehax in order to find any new posts on hack topics that I (and i assume a few others) are more interested in than the miriad of pokemon hack threads.
I would like to suggest to the staff that maybe these pokehax could go into their own subforum/section/whatever under the main romhacking section.
I would like them all out of the way so they're not cluttering up the great translations and hacks that interest me.
I know it may sound a bit selfish since i'm saying they'e cluttering up MY experience in that section.
That being said, before the idea is shot down, could we have a poll on who would like this done?
Whatever official decision is made, i'll respect that.
Thanks for your time.
(imho, all these pokehax need to be in their own little "Edge of Romhacking" section, similar to the EOF but for pokehax spammers.