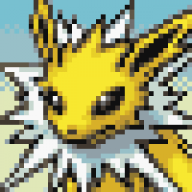 Joined

Feb 28, 2009
Messages

34
Trophies

0
Age

33
Location
Website
XP
Country
So, I've already looked, yeah, I'm familiar with the connection error some people are already having with Platinum, but trust me, when I say this is different. My friend is actually having a problem with Pokemon Platinums online. We tried playing online, and he disconnects randomly for no reason:

My info:
-Nintendo DS Lite, about 2 years old Still in great condition though.
-R4DS with 1.18 firmware
-Linksys WRT54G, fairly far away

His info
-Nintendo DS Lite, Refurbished.
-R4DS with 1.18 firmware
-Linksys WRT54G, about 2ft away.

After his frequent issues, I tried everything I could think of. My ROM had a different name, so I tried giving him that, and nothing changed. Afterward, I gave him my router configuration, so we shared identical settings. Stranger still, we tried Mario Kart DS together, and we had no problems. No lag, no nothing. We go back to platinum, and the problems persist. How strange. And yes, he CAN connect in the first place. As I mentioned earlier, he was originally had a clean name, and the one I gave him was called "XPA-POKM.NDS" He kept the same save file and as such, the same Friend code, through the transition. Also, no, he's not using cheats.

If anyone has any assistance they could offer, I'd appreciate it.