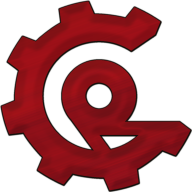 Joined

May 5, 2009
Messages

616
Trophies

0
Location
Website
XP
Country
Basically, I want to know if there is a 100% complete Japanese to English patch for the Japanese Heart Gold and Soul Silver ROMs, (and possibly even Black and White, if we're being generous here).

The reason is because I want to play it completely in English (preferably with the character limit changed to fit for the English versions as well, and not as limited as the Japanese one) but I don't want to patch and glitches that may allow some exploits (dunno if there are any in these games unlike Diamond and Pearl - I've never bothered to check), and I also don't want gambling replaced by a lame mini-game.

I mean, I can easily get the English versions and apply the anti-piracy patch, but I'd rather have that one insignificant gambling feature from the Japanese game, as well as any other goodies that the Japanese version might have (such as connecting to the Japanese servers for Mystery Gift, or still being identified as the Japanese version of the game. Not that I mind if these are changed though).

So sure, maybe it's pointless, but it would be nice. Also, I started a save on the Japanese ROM, and as I went, used some of the partial English patches, but now that the full English games are out, I thought that such a patch might be very simple, although probably not worth making. But for some reason, my Japanese save won't work on the US ROM, which it should. I was careful to not get patches that modified the game's ID, but perhaps it did anyway (not like that is unfixable, but that's not the point).

By the way, please don't have a go at me for asking about this when the official English version is out and such patches probably don't exist. I get that, but I was just hoping such a patch MIGHT exist. If it doesn't, oh well.