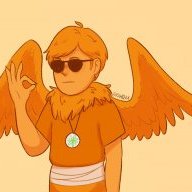 Joined

Jan 31, 2020
Messages

6
Trophies

0
Age

21
XP
Country
Edit: Apparently GBAtemp has a max length for post titles. Oops.
I wasn't really sure if I should put this here or in one of the 3DS groups, so tell me if this is in the wrong place! I am also new to GBAtemp in general, so advice is appreciated!
A short while ago I managed to export a couple models and textures from a copy of Pokemon Ultra Moon with the intention of using them in Blender for animating. For the sake of this post I will be using Sylveon as an example. It renders correctly in Ohana3DS:

After extracting the model and the textures, I am left with these files:

However, while the model (model.dae) works correctly in Blender, I cannot figure out how to correctly apply the textures. This is the best I have been able to get, by applying the texture pm0767_00_Body_A1.tga.png to the Base Color field of BodyA01.mat: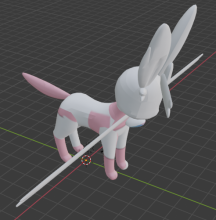 Does anyone know how to get the textures to correctly apply to the model in Blender? Any help will be appreciated.