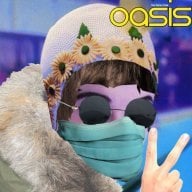 G̶B̶A̶T̶e̶m̶p̶ ̶A̶d̶d̶i̶c̶t̶ Heroin Addict.
OP
Member
So this is the task

Task 9

Write 3 PEA paragraphs that answers the question:



How does Sherriff use the stage directions (below) to add dramatic tension at this crucial point in the play? Look at: personification, metaphor, onomatopoeia, sound, adjectives, semantic fields, verbs, repetition etc. What is the effect on the audience?



Act 3

OSBORNE and RALEIGH go up together in the pale evening sun. MASON

tidies the papers on the table; picks up the two coffee mugs, and goes away.

There is a silence in the trenches above the deserted dug-out. Then, suddenly,

there comes the dull "crush" of bursting smoke bombs, followed in a second by

a vicious rattle of machine guns. The red and green glow of German alarm rockets

come faintly through the dug-out door. Then comes the thin whistle and crash

of falling shells; first one by itself, then two, almost together. Quicker and

quicker they come, till the noise mingles together in confused turmoil. Yet the

noise is deadened by the earth walls of the tiny dug-out, and comes quite softly

till the whine of one shell rises above the others to a shriek and a crash. A dark

funnel of earth leaps up beyond the parapet of the trench outside; earth falls

and rattles down the steps, and a black cloud of smoke rises slowly out of sight.

Gradually, the noise dies away – there is a longer pause between the crash of each

bursting shell. The machineguns stop – rattle again and stop – rattle for the last time

– and stop. Voices are calling in the trench outside; STANHOPE'S voice is heard.


I Really don't know how I can spread this to 3 pea paragraphs, In each of these paragraphs it needs a point and each point needs to link back to the question. This is followed by evidence normally in the form of a quote or two. Then it's finished off with an analysis of said evidence confirming the point. The trouble is I'm unsure how these stage directions create dramatic tension, They certainly add to the play and must help actors set the scene but I don't know how they create tension. Another thing I'm unsure about is writing 3 peas, As surley this one question only needs one pea. Please help me. Cheers.