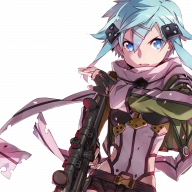 Well-Known Member
OP
Newcomer
Joined

Jul 2, 2018
Messages

73
Trophies

0
Age

31
XP
Country
I have automatic updates turned off. I just downloaded a dlc character from pkgi and I went into the game and dlc was not there, so then I restarted my vita like 2 times and nothing. Checked vitashell to see if it was there but then I figure I hadn't updated ps all stars. Anyways whatever I moved on to another thing and checked my trophies then i went to photos. While I clicked on photo it crashed and says memory card is corrupted. I was like no big deal it just needs to rebuild database. While doing that it crashed midway the rebuild. Saying that there's a serious problem. It took me to safe mode and then restart then I'm back to my home feed. I tried rebuilding again but it was the same thing. Then it hit me why not check the firmware and it shows 3.69 when it was always 3.65 since 2018. And also why is PlayStation all stars the only app/game there besides the default ones. I had h encore and when I turn it on it still show's the Enso logo. Sd2vita Memory card still has all data since when I check on settings it's using everything. My reason as to why this is happening is because it's firmware 3.69. So first off what happened? I just finished beating a psp game in adrenaline and I wanted to play some ps all stars. It was that dlc download? But how? Also what or how can I do to fix this, I don't even have vita shell. I heard there's something like a way to revert a firmware to older ones.
What can I do? Memory is still there but firmware is not allowing h encore to run it basically.
I remember when I hacked it I had to go online to the h henku website and download enso from there or something like that. Please help.