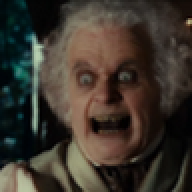 Well-Known Member
OP
Newcomer
Joined

Nov 6, 2021
Messages

64
Trophies

0
Age

31
XP
Country
Hello guys.
This is my first post on this site, however since you guys look very active here I am hoping you will be able to help me with a problem I'm having installing Homebrew Channel on the Wii U's vWii.
So for now I am trying to use Smash Stack to boot the latest version of the HackMii Installer.
I used the exploit once, and HackMii booted up flawlessly and was ready to install HBC.
But instead of installing, I decided to select Exit instead. So HackMii closed and the console rebooted as I assume is normal.
I also deleted all files in the SD card - including HackMii installer.log - and extracted fresh Smash Stack and HackMii files onto the SD card thinking it will run as normal next time.
When I used Smash Stack to boot HackMii the second time though, it now gives me this error message:
"This installer can
NOT
continue!
There is no usable or vulnerable IOS installed on this Wii.
Please note that we will not use fakesigned IOSes due to
security reasons. Only
unpatched
versions will be used!
If this is already the latest version... well, suck it."
Keep in mind that this is an UNMODDED Wii U with an UNMODDED vWii.
Is anyone able to help me? Hopefully it's just a bug, but there was zero indication in any guides or wikis that exiting out of HackMii on an unmodded console changes the IOS or anything else on the console.