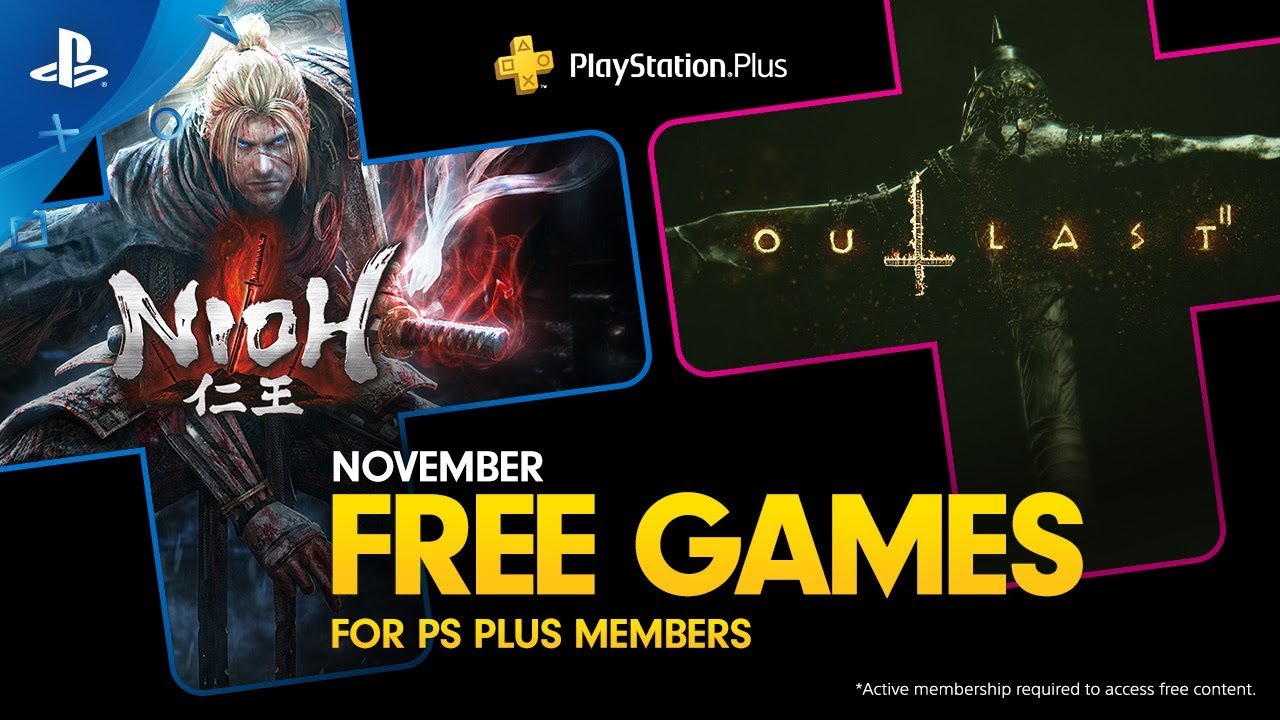 ​
It's the first Tuesday of November, which means that PlayStation Plus subscribers will be able to download the September PS+ games without paying retail price. This month offers Nioh and Outlast II.
​
Nioh
PlayStation Store said:

Ready your blade - grueling encounters await around every corner in this action RPG in a vast land ravaged by civil war.

To triumph you'll need patience, to learn where each foe - human or demon - is strong, and when to strike at their weaknesses.

Embrace every defeat as a step along the path to victory. Only in death will you find the way of the samurai.
Link to download
Outlast II
PlayStation Store said:

You are Blake Langermann, a cameraman working with your wife, Lynn. The two of you are investigative journalists willing to take risks and dig deep to uncover the stories no one else will dare touch.


You're following a trail of clues that started with the seemingly impossible murder of a pregnant woman known only as Jane Doe.

The investigation has lead you miles into the Arizona desert, to a darkness so deep that no one could shed light upon it, and a corruption so profound that going mad may be the only sane thing to do.
Link to download