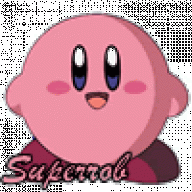 Joined

Apr 4, 2007
Messages

2,464
Trophies

0
Age

28
Location
Website
XP
Country
Well. Since i began pirating games i began playing my games less and less.
I mean with my DS i played LOZ
H but just becourse i got stuck in it i did throw it out of my flashcard. I mean i fell like im throwing away good games just becourse they was free anyway?
I mean have a LOT of great games for my Wii and my PC. I dont play my Wii games very often and on PC its like i dont want to play.
And do funny thing is that the games i bought is acturally the ones ive played most even throgh some of them was crappy compeared to the nice games i got from torrents, etc.
But why do i fell like this? Is it somekind of antiprivacy inside me (Rofl i dont think so xD)? Or is it just becourse i got so many games i cant really play any?
Does anyone fell like this too?