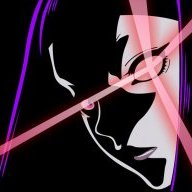 Fixing GBATemp's Feng Shui Engine (using Win XP)
OP
Member
After 6 long years PSU is finally saying goodbye, as of Sept 7th 2012 the PSU Xbox 360 servers will be shut down. Many of the players have mixed feeling towards this decision, but in all most are sad to see it go. A Sega rep by the name of Edward posted recently about certain info that will impact the game while it is still online: Events, giveaways, and things of that nature.
Edward addressed a few minor questions players would have with the following statement:
"Following service closure, the single player version of the game will still be available, but network mode will be inaccessible. Players who still have a GUARDIANS license active following the close date will have their subscription refunded by Microsoft on a pro-rated basis."
With the close of PSU on public servers, many have sought to make private servers for the game as PSOBB and others have. A project was made awhile ago to make private servers for PSU when the PC servers went down, yet nothing has been heard of since.
http://forums.sega.com/showthread.php?414770-Important-Notice-for-all-PSU-XB360-Players