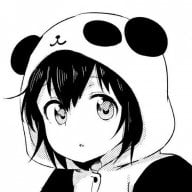 Active Member
OP
Newcomer
This is my HD texture pack for the Persona 3 FES (USA)!
- Main Story is 100% Playable
- Side Story (Answer) is 60% completed.
- The UNDUB version is compatible.
- Widescreen patch compatible,
- AI upscaled all Persona, Portraits, Menu, Font, and 90% of all other textrures
- Some extreme low-res UI assets are remade in photoshop
- Menu still not perfect, some parts are blurry or pixelated, I will fix these later.
- Maybe missing some S-Link images (reverse pics)
Current Progress: 90% (Journey 99% / Answer 60%)
Texture dumping: ~94%
Upscale menus, UI: ~95%
Remake font: ~80%
Upscale portraits and personas: ~95%
Upscale playable characters: ~95%
Upscale school, town, dorm and npcs: ~95%
Upscale Tartarus and monsters: ~95%
Others (effects, world map, events): ~95%
Install:
Download the latest Pcsx2 nightly build (v1.7.2404 +).
Extract the folder to the pcsx2 texture folder (...\Pcsx2\textures\SLUS-21621\replacements). SSD recommended!!
Config > Graphics Settings > Advanced tab: Load Texture: ON / Async Texture Loading: ON
Have fun!
- Updated! Please delete the old version from the Textures folder!
Download
(v0.9):
https://mega.nz/file/VdMGEQrQ#B9jPpJYdIjxFqzx1bnkw5gsscykCnjtGEA-TtkBJG38
-----
Credits: Panda Venom | If you want to support me, please by me a coffe!
https://ko-fi.com/pandavenom
Programs used: Cupscale - ESRGAN, Waifu-caffe, Adobe Photoshop
-----