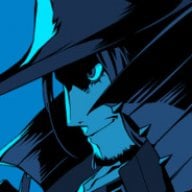 Joined

Jul 28, 2022
Messages

1
Trophies

0
Age

21
Location
XP
Country
Yo.
In light of the recent release of the Persona 2 translation, I wanted to play both on Switch OLED. And play through the first game before that, of course. I installed the latest release of PPSSPP (version from 2020/03/11), and when I try to run any of these games, I already get distorted audio and low frame rates in the menu. Thought it might be worth overclocking my console a little via sys-clk, but the sound and framerate never got back to normal, although this trick worked in other emulated games like Tekken 6.
So, I would like to ask the advice of knowledgeable people, what settings in PPSSPP and/or sys-clk can be set in order to get an experience that is not worse than on the original PSP?
Of course, I would also like to play with the HD interface textures from GameBanana. Does it affect performance too much?
My settings in PPSSPP:
Code:
Rendering mode
Backend: OpenGL
Mode: Buffered rendering
Simulate block transfer effects: OK
Software rendering (slow): NO

Framerate control
Frame skipping: off
Frame skipping type: Percent of FPS
Auto frameskip: NO
Alternative speed (in %, 0 = unlimited): Unlimited
Alternative speed 2 (in %, 0 = unlimited): Disabled

Features
Postprocessing shader: Off
Fullscreen: YES

Perfomance
Rendering resolution: 3x PSP
Buffer graphics commands (faster, input lag): No buffer
Hardware transform: NO
Software skinning: NO
Vertex cache: OK
Lazy texture caching (speedup): OK
Retain changed textures (sometimes slower): NO
Disable slower effects (speedup): OK
Spline/Bezier curves quality: High
Hardware tesselation: NO

Texture scaling
Upscale level: Auto
Upscale type: xBRZ
Deposterize: OK

Textures filtering
Anisotropic filtering: Off
Texture filtering: Nearest
Screen scaling filter: Nearest

Hack settings (may cause glitches)
Lower resolution for effects (reduces artifacts): Off