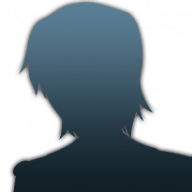 The patches guy
OP
Member
Joined

Oct 14, 2018
Messages

4,423
Trophies

2
XP
Country
Mod that changes target framerate to 60 FPS. Made for yuzu by theboy181, I have ported it to hardware.
Changed handheld resolution from 1152x648/1024x576 to 960x540/854x480 based on info from 1080p mod made by M&M for yuzu.
Both original mods can be found here:
https://github.com/yuzuMods/yuzuMods/tree/master/mods/paper-mario-the-origami-king
Recommended OC settings:
Code:
handheld_charging_cpu=1785
handheld_charging_gpu=768
handheld_charging_mem=1600
Only to use in handheld mode.
Game without enough GPU power drops to 30 FPS and slows down twice.
Known issues:
- Prerendered videos have issues with vsync synchronization, so frames are jumping.
- Menu is double speed
- Perfect Jumps and Hammer time windows are halved (or just animation time is halved, while time window is untouched)
It works only with version 1.0.0
Copy folder exefs_patches to sdcard folder
atmosphere
or
reinx
or
sxos
And restart Switch.
Edit: I have uploaded wrong IPS. If you had crash, download mod again.

Updates:
21.07.2020: fixed text speed in dialogues - thx to @Kirby567fan