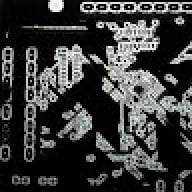 Joined

May 18, 2022
Messages

7
Trophies

0
Age

36
Location
XP
Country
Hey guys, I modded my oled 1 week ago with oled v4 chip
evrything worked fine for about a week, i played & used console a lot, no single glitch. Reading for multimiter from D A C 3.3V pinns were fine about 700.|
Yesterday switch was connected to PC through usb cable for charge, I was playing on PC driving simulator with wheel, heard 5-7 times USB sound like device disconnected & connected & then game crashed, wheel stopped to work, glitch was weird, so I had to reboot a PC.
Today tried to enable switch but it was dead. When holding power and then enable it, hwfly turns purple then soon white.
I dissasmbled switch & checked pins, A C pins now show 30 instead of 700 from multiimeter in diode mode, I dissoldered all wires & capacittoor near tegra CPU (which connects to A pin shows 30 and nothing around cause shortcut, as I cleaned all and checked multiple times.
Again, nand memory where pin C connects, I dissoldered wire, triied to move, moved out and then place nand pcb back in place it always shows 19-30 values, looks like some damage to nand or other parts. Cant get what could cause the issue. Is swiich dead now? Does anybody have knowledge to help me debug it.
I tried to do the job clean and everythiinig worrked fiine forr a whilie, weirrrd that it went this way. When connect switch to pc tegra UI sees the device, but I couldnt inject, so I guess issues with memory.
i checked capacitors on CPU and they show same values as in first place - 0 11 11 0