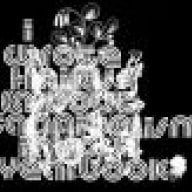 Joined

Oct 12, 2007
Messages

814
Trophies

1
Age

32
Website
XP
Country
So, I recently bought a ds lite again - I sold my previous one about 10 or so years ago but (obviously) kept my acekard 2.1 + ez flash 3 in 1 with the slim form factor. Acekard booted up immediately, but my 3 in 1 could not be recognized at all. Both have been stored in a box for, oh I don't know, many years so they haven't really been touched at all.
I opened it up and it looked like there was a huge amount of gunk on the contacts. I spent about 10 minutes cleaning them with some isopropyl and a qtip and I got a good majority of it off, but alas there is stuff that just isn't coming off.
To me, it looks like it's sorta stripping or corroding, but I really don't know, but it's pretty clear to me isopropyl and a q tip just isnt enough for this. My phone isn't that great so sorry for the crummy pics.
Anyways, my question is, is there any way this thing could be salvaged/anything else I can try? My other 3 in 1 (the "fat"/full form model) works fine for now but sticks out (which really bugs me) and if worst comes to worse I have a omega I can put the ds lite front plate on but at the cost of it not being rumble/expansion/work directly with a slot 1 card. Thanks in advance!