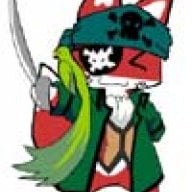 Joined

May 2, 2003
Messages

2,552
Trophies

0
Age

33
Website
XP
Country
Ok well I just looked around on the internet for which supports Bush more and came up with some startling findings.

Now, what I ask you guys is what is true. These internet sites I read stories that show that the Clinton family has strong ties with the Bush family and actually helps hide them after they commit illegal acts are coming from sites that are not necessarily what in college would be coined as "reliable sources".

So I am confused. If I type in something like "Obama ties to bush" it comes up with nothing more than him being very distantly related to some former presidents including Bush. And this information is entirely irrelevant because I know that I've had great great uncles and such that I don't know anything at all about, I don't even know if they are still alive. I found out that one owned a car dealership within drivable distance of me. I didn't even know I had relatives in this state. See what I'm getting at?

Which one is best for the office? I'm a bit confused. I was going to go with Clinton but their family has been involved in scandals in the past. Obama looks like a clean slate, but maybe he isn't as strong of a leader as Clinton? He seems smart enough for a job as a politician. I'm thinking about swaying toward Obama but I wonder if anyone here knows if there's more than meets the eye to either politician.

On the other hand about Clinton, it's a different human being this time so maybe she could pull it off. It's tough to say, I dunno how this stuff works. I'm definitely not voting for a republican.