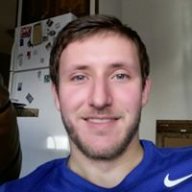 Joined

Oct 17, 2017
Messages

30
Trophies

0
Age

28
XP
Country
Alright, I'll try that! I just soldered it up without the pulldown and I get dark striped square sprites.

UPDATE: It works perfectly, however... My intention here is to still have a battery, for the clock, and when that runs out I can replace it without worrying about my save. With the 10K pulldown, and a standby output from the diodes of about 2.2v... That's drawing 220μA. Not a lot for a running console, but the battery I'm using (80mAh) will only last about two weeks. And that's before I even consider the F-RAM standby current. Looks like I'm better off getting one of those OR-gates after all
Lol, yeah I've got some great OR gates that draw about 4 micro amps and it works great. But hey, you can run the FM18W08 chip on system power (5v) instead of on battery. It doesn't need constant juice to work. If you're worried about your clock data, don't: the clock data is stored completely on MBC3, so this is the only chip that needs to be battery powered. For safety, you can use a 10K pullup resistor between #CE and VCC of your FRAM to make sure it only gets enabled when it's supposed to.
--------------------- MERGED ---------------------------
Very interested in a writeup/blog post with pictures!
It's on the way! I actually just bought a web domain to host it, and am typing up a bare-bones HTML site as we speak. I'll link you when it's ready to host.
EDIT:
The website is ready, but it is far from complete. You can find the gerber files for my board design, a parts list, as well as some other information related to the project.
Website is RetroReboot.net, it's about as simple as it gets, but I'm learning HTML as I go.