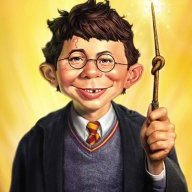 Joined

Jun 20, 2018
Messages

18
Trophies

0
XP
Country
I was installing Okami HD the day it came out and i had an error while installing the NSP i got through bobs gui. I was using sxos to install and the system froze during the install so i just restarted with a long press of the power button. Investigating, i started checking the NSP files on the SD card vs the CDSNP download and noticed a small difference in file size. This led me to start H2testW on my new 400 g sandisk and it came back with this log:

Warning: Only 375607 of 375608 MByte tested.
The media is likely to be defective.
366.8 GByte OK (769238011 sectors)
2.5 MByte DATA LOST (5125 sectors)
Details:0 KByte overwritten (0 sectors)
0 KByte slightly changed (< 8 bit/sector, 0 sectors)
2.5 MByte corrupted (5125 sectors)
0 KByte aliased memory (0 sectors)
First error at offset: 0x000000000ec90200
Expected: 0x000000000ec90200
Found: 0x00000000ffff001a
H2testw version 1.3
Writing speed: 18.5 MByte/s
Reading speed: 20.2 MByte/s
H2testw v1.4

ok cool, so the new SD card is screwed. NBD> i grab my 128 gig sandisk and load it up with some NSP to install (all test are done with nsp and xci ive previously had running). I then run chkdsk just to make sure the SD card is good, and it is. Boot up SXOS and install a nsp through SXOS, try to start the "successful" install, and it freezes at the first switch loading screen, hard freezing the system. Now every NSP i install through SXOS wont start. Try tinfoil and get the same thing, "this software closed due to an error". i check the file using horizon data management menu and get a message saying the file is corrupted. horizon then asks me if i want to re-download the game. ok, sure, why not? so now i try to start it and the game works! WTF. It seems i have permissions fixed, but everything i install corrupts, from both tinfoil and sxos.

i try i XCI loaded through sxos, same error, "this software closed due to an error", seems the game has an update, so i install the update through horizon, now it works too.

i install a nsp to internal memory using both tinfoil and sxos installer. same thing, "this software closed due to an error".

Frustrated, i've also tried the newest reiNX using tegrasmash and have the exact same behavior, so this should rule out the dongle or sxos.

I've fully restored the switch, formatted both the sd cards through horizon as well as windows, and now im at a loss. if anyone has any ideas on how to proceed please let me know. thanks for reading all this and any help you can provide.