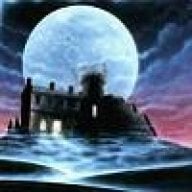 Joined

Jan 11, 2012
Messages

615
Trophies

0
Location
XP
Country
It gets stranger. It seems that resizing the partition to 1TB fixed the issue, but when I put a second partition in the unused space, the issue then returns. It seems that the Wiiflow has compatibility issues on RVL101 Wii's with some 2TB HDD's when in GameCube mode. I think I will retest with devolution because I don't think this is a Nintendont issue

Edit: just realized I can't do that because RVL101's don't access GameCube discs
Sorry I completely skipped or missed your edit about the game cube disks.
While it might not read the actual physical GameCube disks it will read the images stored on the hard drive and you can play them just fine.
Edit:
If I'm wrong about this someone please let me know. I have soooooo many Wii's I'm not sure which version I'm using at any given time, but I always check to see that Wii and GameCube titles play on all my Wiis when I set them up. So unless the crack I'm smoking has affected my memory, you can play the GameCube images on the RVL101, but you just can't connect the real CG controller to it because it lacks the ports.