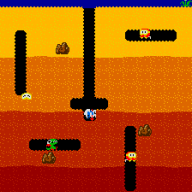 Well-Known Member
OP
Member
Joined

Feb 1, 2008
Messages

340
Trophies

0
XP
Country
http://www.nintendo.com/consumer/systems/w...intendoInfo.jsp
Channel installation status
The number of channels installed and the version of the channel(s) included at first will be sent.
Which games were played. Amount of time played, number of times played. Maximum play time info sent will be 6 hrs per day, maximum number of times played will be once per day. (This is for Wii software, channels, Virtual Console, and Wii Ware). History of messages sent via the Wii Message Board will not be sent.
QUOTE said:

In order to provide our customers with game recommendations and improved future services, we are asking our customers to share certain non-personal information with us about their game play and Wii console use. Please note that if you choose to share your non-personal information with Nintendo, all of the information you submit through the Nintendo Channel will be non-identifiable and anonymous unless you have linked your Wii account to your My Nintendo account.

Anonymous information about your game play data and Wii console use will only be provided to Nintendo if you agree to the terms and conditions stated under the "Data-Sharing Settings" which can be found under the Nintendo Channel Settings. If you agree to share your non-personal information, it will be automatically sent to Nintendo each time you start up the Nintendo Channel.

If you choose to share your non-personal information with Nintendo through the Nintendo Channel, Nintendo will automatically collect the following two categories of information: a summary of your play history ("Today's Accomplishments") and your Wii console settings ("Wii Console Settings"). Please see the chart below for a detailed list and description of the non-personal information Nintendo will automatically collect with your consent. In addition to the data listed below, you may also anonymously share with Nintendo your opinions regarding various games by manually entering and submitting responses to questions posed by Nintendo. This anonymous data is referred to as the "Everyone's Recommendations" data.