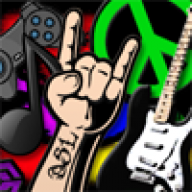 GBAtemp Brightsider
OP
Member
Joined

Aug 19, 2008
Messages

629
Trophies

0
Website
XP
Country
So the other day I was just looking at the Wii section of the forum, and I saw so many "Can someone do this?" and "Is this possible?" topics. So I thought that, if people could post their ideas and requests in a single topic, it'd be more organized. So anyone that has an idea for a new Wii app, or an enhancement for an existing one, post here! Who knows, maybe a coder will take the challenge
Format for ideas or enhacements:

Name: A name that fits what the app would do
Type: A new wii application, a homebrew game, a new feature for something that already exists...
Description: Explain briefly but thoroughly what the app would be about
Autor: Who came up with the idea

This will hopefully help many people that have a good idea, just like the NOOB PARADISE topic helped many people that had questions. Also, don't be afraid to post crazy ideas; after all, a USB loader was a crazy idea not long ago


EDIT: The ones that I think are more likely to be made are in blue, and the completed one(s) are in green.




New Ideas:
Powder Wii
Game port
"It's a very simple but full DS/GBA homebrew." Powder is a roguelike game, similar to Diablo. It's currently on many consoles, but not on Wii.
Web site
TWiiTTER
Online application
"XBOX 360 has Twitter, Facebook... so why not Wii."
- We Brew Wii (wiiman123)
Duke Nukem 3D & Rise of The Triad
Game ports
"I would kill for a port of Duke Nukem 3D with controls similar to Wii Quake. Rise of The Triad would also be great, I'm quite surprised that nobody has started working on these two as they're both open source as far as I remember."
- bytor
DJ music app
Music app
"A realtime music generator, somekind of DJ app or something. You can vary your music tempo, tone, etc... by playing with the Wiimote, for example rotating it regulates tempo, putting it up change music tone, and so. You can assign sounds to the d-pad, or nunchuk, so you can create new sounds on the fly."
- OriginalHamster
Homebrew Channel organization
App enhacement
"A modified homebrew channel so you can organize your apps or something similar." (whether it's an addition to the official app or a custom channel, I guess)
- DeadlyFoez
USB Disc readers for USB loaders
App enhacement
USB loaders should have the option to read DVDs from a USB disc reader. This would probably be pointless for most people, but new Wiis can't read burned DVDs, so with this even new Wii owners could play DVD backups. Also, this would mean x6 or even x8 speeds for DVDs.
- Me
wiIRC
Online application
A Wii IRC client.
- mruno
WiiTorrent
Online application
"A torrent client which would download torrents to USB / SD"
- WalkerOfTheDay
Alone in the Dark 1, 2 & 3
Game ports
"I'd like to see a port of the Alone in the Dark 1, 2 & 3 to our Wiis. I don't really know if it's open source or not, i spent a week looking for it and fail."
- diazao