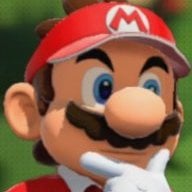 Joined

Oct 14, 2018
Messages

16
Trophies

0
Age

24
XP
Country
Hello everyone,

I'm kinda new to everything here, so I hope I'm in the right place. A little background to my problem:

My brother and I have shared a Wii U console for years. We both have save files that we're really attached to, both on the Wii U (Sm4sh, Splatoon, Wind Waker) and the Wii Mode (City Folk, MKWii, Brawl). I recently went out and purchased a Wii U of my own so I could have my own setup. However, Nintendo seems to have made it impossible to have my Wii U files on my system and my brother's on his. What's more, even though WFC ended years ago, WFC games still have the copy limitation in Wii mode.

So far, I have the plan of a) transferring everything to my system, b) calling Nintendo and having them transfer my brother's account back to his Wii U, and c) using an SD card to move the copyable Wii save files to his system. However, this still means that my brother's Wii U save files and uncopyable Wii files will be encrypted on my system with no way for him to access them. This is where hacking would come in. However, I'm a complete newbie when it comes to anything related to console hacking.

I know that there is a way to install the Homebrew app on the Wii U and Wii menus and access save transfer tools from there, but this would mean that I'd have to install them on both systems, and we really aren't gonna be using it much after the fact. I also am not entirely familiar with what kind of online checking Nintendo does for these things (if any at all), or if there are any easier/quicker methods available. My question is; what is the quickest, safest, and least intrusive/easiest/noob-friendliest way to transfer Wii U and uncopyable Wii save files from one system to another? Do I have to install the Homebrew app and the whole shebang, or is there a simple SD-card only trick I could use?

Thanks in advance!