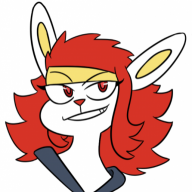 Joined

Apr 3, 2018
Messages

9
Trophies

0
Age

23
XP
Country
Hi everyone! This is my first thread here, but it's for a good reason.
Today I started wondering about softmodding my Gamecube. So far, I've gathered a few bits of information, and I'm not sure which ones are entirely correct. I have a few questions to ask:
So first, from what I hear, I'll need a modded Wind Waker save file. If I use an already-modded Wii, what software should I use? (Answered: GCMM works.)
If I have the Wind Waker save, will I be able to still use the memory card? And if so, how much space will it take up? (Answered: it takes up about 100 blocks)
I'm planning to use an sd2sp2 adapter, will I be able to use it without a modchip? I have almost no experience with a soldering iron. (Answered: Swiss takes care of it)
If I run SWISS from said adapter, will I be able to run backups? (Answered: yes, also apparently Swiss isn't an acronym)
If I order a GBA Player without the disc, will I be able to run a backup of the disc? (Answered: yes, though Game Boy Interface is much better for this)
Thanks in advance for the answers. I've done some modding for other consoles in the past, and played around with a MIL-CD-compatible Dreamcast, but using external hardware for a system without internal storage is a whole new ballgame for me and I want to make sure I have all my ducks in a row before I do. I'm assuming it's a "yes" to most of them, but I don't want to assume before I actually buy the adapter (and maybe a new memory card if I can't use the modded one).
UPDATE: Thanks for all the help, everyone! I'm making this edit a month later to say that after a bit of experimentation, I've gotten a bit of experience with homebrew stuff. I've made a guide for complete beginners, which I'll be posting here later.