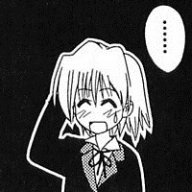 Joined

Feb 11, 2015
Messages

10
Trophies

0
Location
XP
Country
Hi. I am planning to release an english translation for MapleStory DS. However, this is just an introduction, there is no release patch yet.I will be translating the game from japanese-english, not korea-english. But will require korean rom for patching. I don't think there are any different with the the two games in terms of storyline so far anyway.
In this translation, I'm aiming for understanding of the dialogue and storyline needed to finish the game. This translation is happening however because I want to improve my japanese language. I'm just doing this out of my free time and interest in the storyline. The translation now are progressing concurrently with my gameplay. Well, that's the only way to do it for now due to how much jumbled the extracted text are.
This translation attempt could happen with no effort in me to do any hacking thanks to the MapleTrans by DarthNemesis. Thanks, DarthNemesis for a great program. Thanks to twistidsinz for the image editing. And thanks also to the original team, previous team and anyone who are involved in materializing the previous MapleStory DS patch.
By the way, I'm using patch ver. 0.04 as a base, however the patch later would probably need only clean rom. Since I'm just a translator, other tasks like hacking or image editing or any other task will have to go to someone else. So, no release patch yet. A patch will be release when I get to a milestone.
In the meantime, there are some preview screenshots available.