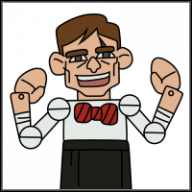 Gēmu Bōi mikuro
OP
Member
Someone is still actively making homebrew for the mighty GBA. I came across this over at Retro Collect:
http://www.retrocollect.com/News/game-boy-advance-gets-drunk-with-homebrew-beerjeweled.html
Here's the video if you don't want to read the article.
It may be a simple game but it made my heart jump for joy to see another game for the GBA. Now, if only they'd port Canbalt!
PS: This should be on the portal page.