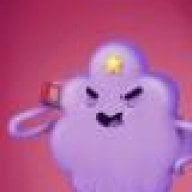 Well-Known Member
OP
Member
I'll post the games and their prices as they come out once the month is over I'll put it on spoiler tag.
August:
Club Nintendo was recently updated latest downloadable games and to my surprise they are
EXCITE BIKE and NES Football
!!! For 3DS and wiiware at 150 and 100 coins respectively. I'm surprised but not in a good way, check out the reviews for the details.
Review: ​
Do not bother to even consider adding either of these games to your downloads. You all know by the fluidity review that i havent played that game but I'm pretty fucking sure it's way better than these turds, seriously.​
Excite Bikes's title is very misleading, since there's not a single feature of this game that is 'exciting' and the bikes are certainly are not it. The game is terrible, the controls are terrible, the fact that there might be somebody that actually enjoys this ungodly creation is even worse.
As for NES Football, fuck. that. shit. To those people, yes all three of you, that prefer to play videogames about sports instead of the sport itself, I guareenteed you'll get more fun out putting your hand in a running blender than tyring hard to convince yourself this game is even remotely fun or worth 100 coins.
Everyone should heed my caution and steer their excitement and/or bikes away from this game and if at all possible, KILL IT WITH FIRE, that is all.​
Fluidity
is now available as a wiiware downloadable title.
Review:
IT'S ONLY 150 COINS! JUMP ON THAT SHIT!! [sarcasm] First and fore mostly, let me say that i have abso-fucking-lutely no clue what the hell this game is even about, but from a quick google image search i saw that it looked remotely close to Disney's Where's My Water so I'm going to compare it to that, cause that's what logic entails. I'm going to be very straightforward on this one, if I wanted to play a game about moving water from point A to point B, I would pour my self a glass lemonade, at least that's physically refreshing and doesn't involve breaking my ass on fucking puzzles. Bottom line we need more hard hitting titles like Majora's Mask and Mario Tennis than this low ball shit!
Bonsai Barber and Golf which are for Wiiware and GB Virtual Console on 3DS respectively are now available for download.
Review:
Each of them will run you 150 coins but I wouldn't worry about racking up 300 coins for both or either because these games combined are worth less than cow shit. Both of these will expired in less then two weeks so if you got the hots for cutting leafs or aiming virtual balls, get on it quick, if not keep waiting impatiently for future disappointment. In all seriousness though, Nintendo might release better next time so see ya then.
PS:
Don't take my reviews on these games seriously, I'm totally joking, they might actually be good.
--------------------------------------------------------------------------------------------------------------------------------------------------------
July:
The new games that you can purchase with your hard earn coins are ElectroPlankton: Rec-Rec (DSi Ware) for 3DS @ 100 coins and Mario Tennis (N64) for Wii Ware @ 150 coins. Honestly, I think this is bullshit. Not that these games suck, its just that we had more selection last month and and compared to those these are just meh. Oh well, maybe next month. Oh yeah and there was also a spaceship tower defense games that was actually fun, so, yay?