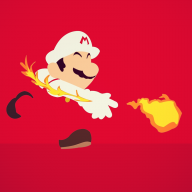 Joined

Feb 20, 2006
Messages

326
Trophies

0
Location
XP
Country
In my
Blog
i will post the latest Manga Scanlations such as
One Piece, Naruto, Bleach and so on.
For all who dont know what Scanlations are:
Scanlation is a term used for manga comics which have been scanned and translated by fans from their original language (usually Japanese or Korean) to another language, commonly English, French or Spanish. Scanlations are generally distributed for free via the Internet, either by direct download, BitTorrent or IRC. The word scanlation is a portmanteau of scan and translation.
(thx wikipedia)
HQ, LQ?
Scanlations differ very widely in editing quality. Some groups are content to release poorly-edited magazine-based scans filled with grammatical and spelling errors, while others release material of exceptional quality. These are often termed LQ (low-quality) and HQ (high-quality) releases respectively (the HQ label was originally created by Mangaproject to distinguish their scanlations). In this regard some general principles apply. First, LQ scanlations are typically released quickly while HQ ones are slower to come. This has mainly to do with the time it takes to do an HQ release, e.g. editing SFX, doing several proofreading cycles, etc., although using slower-released tank?bons is another factor.
(thx to wikipedia again

)
RAW?
RAW releases are unedited Scans.
Where i can Download the Scanlations?
Google Search ftw!
Theses relases are not hard to find. Try "Manganame Chapter" or search for "manga scanlation" and you find something useful

Rail