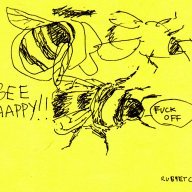 Joined

Dec 31, 2014
Messages

58
Trophies

0
Location
XP
Country
Hello, I have a puzzling problem happening with two New 3DS XL's that I've been repairing. I bought a black one that wasn't working and in my process of diagnosing its problems I swapped its motherboard to my known working red one. After swapping back the motherboards to the their original housings, my red ds that used to work fine with no problems now has a strange issue. On the home menu around 2 seconds after starting up the menu scrolls all the way to the right as if a button is stuck. However I've checked all my connections and they should be fine. Is there any issue I don't know about? It still boots but has the scrolling issue, I've tried unplugging everything etc.

3DS RED: Everything functional and normal except it starts scrolling to the right automatically. C-Stick, D-pad, and Joystick works fine every direction. L and R work fine but ZL and ZR don't do anything. I assume that it thinks ZR is stuck down? But it's not.

3DS BLACK: When I have the SD card in: Turns on to a blank black screen with the blue and orange Wi-Fi light lit. I can hear the home screen audio and the sound of it scrolling. Then the system shuts down and restarts around every 5 seconds. When I take the SD card out it first shows the Luma setup menu then I click Start and then it does all of the above, black screen with home audio and restarts.