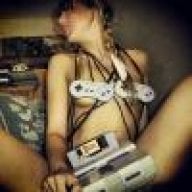 Well-Known Member
OP
Member
Joined

Jun 1, 2009
Messages

101
Trophies

0
XP
Country
Lots of questions that get answered over an over, and lots of pointless/troll posts. Hopefully this FAQ will help us cut down on all the nonsense.
This FAQ is ONLY for the
NEW 3DS
, not for an Old 3DS, even if you buy a new Old 3DS....
NOTE: Big thank you to
Breith
for helping me make this FAQ a lot less confusing.
​
​
-------------N3DS flashcart FAQ-------------​
​
Q: What flashcart can currently be used on the New 3DS?​
A: As of now, only the SKY3DS (and now Gateway as long as you a physical copy of OOT or CN) can be used with a New 3DS. Moreover, you can be on ANY current firmware (up to 9.5.0-22), and your Sky will STILL work on it.​
Please note that Sky will not allow you to play region free games, nor does it (currently) have eShop ROM support - you have been warned.​
​
Q: What about firmware? I hear Gateway works for 9.2 (and lower) N3DS's?​
A: Check the excellent firmware thread
here
. Big thanks to
marksteele
for creating and updating it.​
​
Q: But I heard the Gateway worked on the New 3DS without the need of anything else?​
A: Not right now.​
Q: But when?​
A: Maybe eventually
®
is what I will say.​
​
Q: What is this header thing? Privates headers? Public headers?​
A: Short story: The header is something that "tags" your game for online multiplayer. Public header are freely distributed on the Internet, while private ones are not.​
Further reading: Each 3DS game has a unique header. A team releases templates where each game is assigned a header. When people use them, they are also unknowingly using this header. Nintendo sees thousands of people play a game with the same header, and ban their N3DS. It's really that simple.​
​
Q: Well... OK. And how can I avoid ban?​
A: Use a private header from one of your games.​
Having said this, we cannot attest that Nintendo will still not ban you. They just haven't until now.​
For all we know, all flashcarts are easily detectable.​
To get more information, see the More on Headers section of this FAQ. ​
​
Q: How do I get a header that isn't public knowledge? I want to use my own unique private header.​
A: Easy. Rent, borrow, or buy a retail game, then follow the steps outlined
here
.​
Be sure to thank
Cyan
for his guide. Please note that you need to use an O3DS for this. Anything 4.5 (and over) and 9.2 (and under) should work.​
Side note: Buying (or borrowing) a game is wiser than renting one. If too many people rent the same game (from the same place), the header will not really stay "private" for a long time.​
Contrary to popular belief, you DO NOT need a Gateway to get a private header from a 3DS game.​
​
Q: How can I inject a private header into my game? I heard I need a Gateway to do this.​
A:This is common misinformation floating around gbatemp. Other tools exist, like the great
multitool
(thank
Foxi4
for his work), which you can use to make your own .3DS ROM templates.​
​
Q: Do I have to upgrade my N3DS to the latest firmware to play games online?​
A: No. You simply need to have a ROM with the latest version (revision) of the game.​
Side note: To update the game, you most likely need eShop access (unless you can find another revision online - one that includes the latest patch).​
​
Q: How can I access the eShop?​
A: You will need the last sysNand (or firmware) available. Be aware that a sysNand above 9.2 will not be usable on Gateway (if they ever support the N3DS).​
​
Q: Any point in upgrading my N3DS firmware?​
A: No - at least not if you can avoid it. Basically the older your firmware (sysNAND) is, the more potential flaws you have. And these flaws are used as entry points for exploits/flashcards.​
​
Q: So what flashcard should I get?​
A: Well, the Sky3DS is the only one that works on N3DS FW <9.2 now. Gateway may work eventually, and a new (most likely hybrid) card named DSTWO+ is possibly on the horizon.​
Q: Hybrid?​
A: It will most likely will have built in emulation of other Nintendo handhelds/consoles. We have no confirmation on if it will work with the N3DS.​
​
Q: What SD card should I use in my N3DS or flashcart for maximum compatibility?​
A:
This is what I use
. It's a 64GB SanDisk card and I have not had a single issue with it.​
Although honestly, your best bet is to go online and find the cheapest name S brand (SanDisk, Sony, Samsung) to buy. As long as it is at least class 6, you shouldn't have any issues.​
Lexar and Kingston work as well.​
I personally had problems with PNY, Transcend, and OV - although a lot of people consider them to be "good".​
Stay away from anything I didn't mention in this answer, as odds are that they are cheap Chinese junk.​
​
Q: I want to play NDS games, what DS flashcart works on the N3DS?​
A: We have reports that the DSTWO and R4 RTS work fine. Credit goes to these users:
nyder
,
joeh1974
, and
cutterjohn
.​
​
Q: So wait, is homebrew possible on the N3DS?​
A: Soon ®. Check out the
Special Note
section below. Thanks to KARL3DS, you can use the Cubic Ninja exploit (even right from your Sky3DS card). This exploit only works on
9.2.0-20U and lower
N3DS handhelds
.
​
​
​
Further reading:​
More on Headers: So as I said before, each 3DS cart has its own unique id (header), and if we look at 5 Bravely Default carts, we will have 5 different headers. Now within these 5 Bravely Default carts, the headers will be somewhat similar.​
Now if we compare these 5 Bravely Default carts to 5 Monster Hunter carts, we will see that the headers for them are pretty different, BUT the 5 Bravely Default carts have quite a few similarities between each other, as do the Monster Hunter carts. However, the Bravely Default headers have very little (if any) similarities with the Monster Hunter headers.​
To reiterate - carts of the same name will have more in common with each other than with carts that do not bear their name.​
​
What this means is that there is very likely a set list of headers for each 3DS title, and if you go online with a Monster Hunter ROM, but use a header for Bravely Default - it may be detectable. Then, a safer way to go online is to use a private header and a private header from the same game. So Monster Hunter will use a header from another Monster Hunter, etc.​
Having said all that, no one has reported being banned after using a private header from whatever game they want (for the moment).​
Update: A close friend of mine has been banned for using a Gateway and playing with an OOT header while racing in MK7. That is the ONLY game he played online, and he used the OOT header for it. Having said this - he did play quite a few games offline, with the default public headers.​
​
Special Note
: Be sure to check out
[WIP] KARL3DS
. They have been making incredible progress, and are actually running code already (Hello World type stuff)!​
While piracy will (most likely) not happen from this, homebrew (and hopefully some solid emulation) will.
​