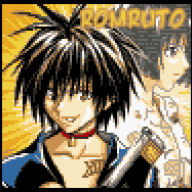 Joined

Jul 31, 2007
Messages

394
Trophies

0
Website
XP
Country
Download NeoDS ver 0.1.0 w/ convert.bat
---
M3 DS Real User - How to Convert Neogeo Roms
0) Open up /NeoDs folder (388KB) and copy and paste the file NeoDs.nds to your Micro SD Card.

1) Make sure you have your (Neogeo.zip) Bios File, and NEOGEO Rom/s ready.
2) For EXAMPLE, lets say your ROM is "Puzzle Bobble" (pbobblen.zip).
3) Copy both pbobblen.zip and neogeo.zip, and paste them into /NeoDs/NeoDsConvert
4) Inside the NeoDs\NeoDsConvert, there is a convert.bat

5) Double-Click: convert.bat
6) A black command window should appear and your ROM/s should start converting.
7) Inside the NeoDs\NeoDsConvert, you should see two files: neogeo.neo and pbobblen.neo (your rom)
8 ) Copy (pbobblen.neo) into the ROOT of your Micro SD Card, and no need to copy the neogeo.neo.
9) Insert the Micro SD Card into your M3 DS Real, and load up NeoDs.nds and choose your ROM and play!
NOTE: If you don't have the neogeo.zip bios, google/yahoo it, there should be plenty. Also my bios size is "234 KB." Oh and you can convert multiple Roms at the same time.
-Romruto
HAVE A NICE DAY