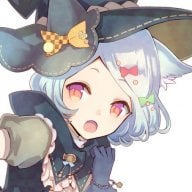 Well-Known Member
OP
Newcomer
I'm not 100% certain this is the right place to ask but I have a problem.
About a year ago, my old action replay dsi combusted. And by that I mean it quite literally blew up and stopped working. Didn't effect any of my devices, I think I just overheated it and the old thing just died.
In any case, I bought a new one, it connects fine to my pc and I could easily add codes, however It refuses to connect to my nintendo ds lite. I have tried my own ds and my sister's old one, neither of them recognize it. (Just get taken to the main screen with a "No ds card inserted" message.
However, when i hold it in just the right position it does get recognized, but this is highly inconvenient because if my hand moves, well... it freezes, as any game would do when moved from the socket.
Could I get any help on some potential fixes? Thank you!
Below is an image of the model it is.
Thanks in advance!