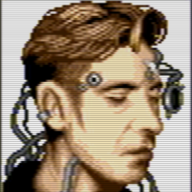 Joined

Aug 31, 2021
Messages

23
Trophies

0
XP
Country
I've played some Sylvan Tale, a Game Gear game, on my EZ Flash Omega + SimpleLight custom firmware.
Due to emulation issues, I decided to transfer my saves and continue playing in another emulator (prolly RetroArch on my Vita, or Kega Fusion on Windows).
The save file is in .esv format. I needed it to be in .srm format (Kega Fusion) or .sav format (Gearsystem, another windows GG emulator).
...And I can't seem to convert/extract the save file.

Long story short, I downloaded all goombasav files on github. I don't know how to use gbaromextract.x64 and goombasav.x64, as they don't open, and dragging and dropping the file onto them seems to do nothing.
Opening the .esv on GoombasavCore.WinForms.x64 gives me the attached image. The SRAM and the state file are in there! And neither wants to come out.
Pressing "extract" gives me a "Unknown error (no configdata?)" alert. Selecting File > Save as... gives me a .sav file which is unreadable by every emulator I tried.

Then I stumbled upon Kuwanger's PSO tool (which I can't link because my account here is too new), but the download links are dead as a parrot. Maybe it could save the day, but I can't find a mirror anywhere. The link to the site is dead too, I had to use the Wayback Machine.
And the obvious "rename the file to .sav" of course doesn't work because they are completely different save types.

Anyway, I need help with goombasav/PSO or any other method of extracting the god-blessed save file to a .sav so I can play some Sylvan Tale on my Vita/PC without starting the game from the beginning. Thanks!