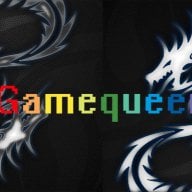 Well-Known Member
OP
Newcomer
Up till now, I noticed that games such as Zoids never released outside of Japan with the exception of Zoids Legacy and Zoids Battle Legend which are both international version of Zoids Saga II and Zoids VS II respectively. As a fan, I have all three Zoids Saga series (I, II, and III Fuzors) including Zoids VS series (I and Batlle Legend) and Zoids Saga DS: Legend of Arcadia. I may not be a great translator since I was still considered as beginner in Japanese learning added with understanding terms from anime and fan translated video games (I'm still learning though) but at least I have been trying my best in translating the first game of the series. Zoids Saga, that's the first game of the Zoids Saga series but also the reason why the series along with Zoids VS were good enough and at least enjoyable before finally turn into a lazier storytelling like Zoids Infinity Blast (I haven't try the other games but the rest have rather complex gameplay, mostly because I don't understand the instruction in Japanese well but there's one thing I know though....Zoids games have turn very downgrade nowadays made lazily by developers without caring much of showing what makes the older games great that time).

Right now, I managed to translate the texts in the dialogue (Take note that I didn't even extract the in-game Japanese texts because I had no knowledge of how to use hacking program or utilities to extract the texts from the game into the notepad for translating them. I used Google Translate scan to help translate the texts but I also did the translation a bit myself for some terms or sentences that I understand what they meant from what I learned. Any translation mistake revealed by Google Translate scan will be fixed, edited, or polished so that the texts make more sense from one dialogue to another). I also tried to translate the detail format written in Japanese such as the Japanese characters in cover menu, character naming after pressing start, team data (I will edit that later), team menu (Some texts cannot be read by Google Translate scan so the unreadable text will be written as unable to identify in-game Japanese characters or kanji for translation, some of them are left blank because of this issue. If anyone know what the Japanese kanji look like, I will try to manually translate from Google Translate by self-drawing the Japanese character that the translating program couldn't read from scan).

Since I have no knowledge in using hacking program for changing the in-game texts, I need someone who know how to hack the texts using hacking program to insert the translated text but I could also use some help in translating the Japanese texts better.

Note: I also volunteered to help in the Zoids Saga DS translation project too as editor and help arrange or polish the rough or choppy translation made by the owner of the thread

Anyone have any interest in translating this Zoids Saga GBA? Anyone willing to help me in this translating project?