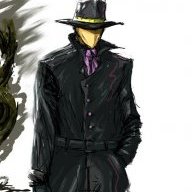 Joined

Dec 12, 2020
Messages

141
Trophies

0
XP
Country
Hello, all.

I currently have 151,613 blocks of space free on my 32gig SD card for my hacked N3DSXL.
I currently have 320 "applications" installed, total.
270 of the applications are on my Home Screen, and 50 of them are relegated to a single folder.

Whenever I try to download a new game -- or inject a new CIA -- the application ends up replacing or overwriting one of my previous applications. Swap Note is the first application it tends to overwrite, and so on and so forth. It doesn't delete the applications outright, as I can still find and access them via FBI. But I suppose it overwrites the Desktop Shortcut (of sorts) for the application. If I delete the newly installed applications or injected CIAs, the previous applications reappear on my home screen.

Is this normal? Is it just a limitation of the N3DS itself? I clearly have plenty of space on my SD for new stuff, and there's 28 more blocks of empty space for applications on my Home Screen. Is there any way to extend this apparent limit? Any insight would be greatly appreciated. Thanks.