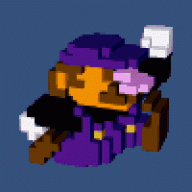 Joined

Mar 22, 2008
Messages

3,458
Trophies

1
Location
Website
XP
Country
Hi there,

After a brief mishap with my 3DS (System transferred my OFW 3DS to an ex-CFW unmodded/formatted system) my 3DS ended up with extra tickets installed from titles that were on the CFW 3DS. This led to issues such as games that were once installed on the CFW system showing up as 'redownloadable' on the eShop, and giving the error code 007-6106 when trying to purchase them.

I asked for help in the Nintendo Homebrew Discord, and proceeded to clear out the excess tickets manually, cross referencing them with my CFW 3DS, and Google searching their titleids with the database if I couldn't find any info. Only problem is that of all the titleids on my system, the only one I couldn't find any info on was this - 0004000d00153600. Assuming this is an old piece of homebrew, perhaps an outdated version, I deleted the ticket. No issues have been identified since.

But I'm still puzzled. What does this titleid correspond to? Does anyone know? If anyone has the time, check the tickets (in FBI) on your 3DS and see if you have this ticket. I'm genuinely lost what it could be. Unfortunately I deleted it in FBI before thinking to check if it had any info in GodMode9.

Thanks for your time, hopefully this mystery can be solved and hopefully it wasn't anything important!