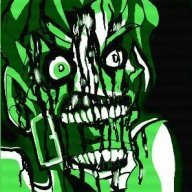 Joined

Oct 2, 2008
Messages

1
Trophies

0
Location
XP
Country
Alright, I've got a plan which will get me a lot of views, and possibly a few subscribers:
What I'm going to do, is wait a few billion years or so, for the Sun to supernova. Then, I'm going to set up a digital camera and jump away from the explosion, screaming "NOOOOOOOOOOOOOOOOO!". Then, I'll post it on Youtube, and I'll get a lot of views, everyone will think I'm awesome, and subscribe to me, and I might start up some eroticism.
But, unfortunately, I have this terrible disease where I tend to die after 80 or so years, so what I'm going to do, is to get some ANTI-AGING CREAM, and apply it to my face, so I'll look young and sexy for Death, so we'll fall in love, have sex, and start a family with him, so then, a bunch of male strippers with big sexy whips (Calling themselves the "Belmonts") will invade our fortress and I lose track of where I was going with this. Anywho, since ANTI AGING CREAM is expensive, I'll need all of you to prostitute yourself for money, money which I can use to buy more ANTI AGING CREAM.
I'm not going to lie, this is not going to be easy, and many of you will die pointless deaths, but it's all for a cause: I MIGHT GET SUBSCRIBERS!
NOW WHO'S WITH ME?

Artist's rendition of one of the male stripper invaders