I just finished playing Tetris for 3 hours straight. My old high score was 1.1mil, and I thought I'd never be able to beat it. But 6.2 mil?!? InSaNe!!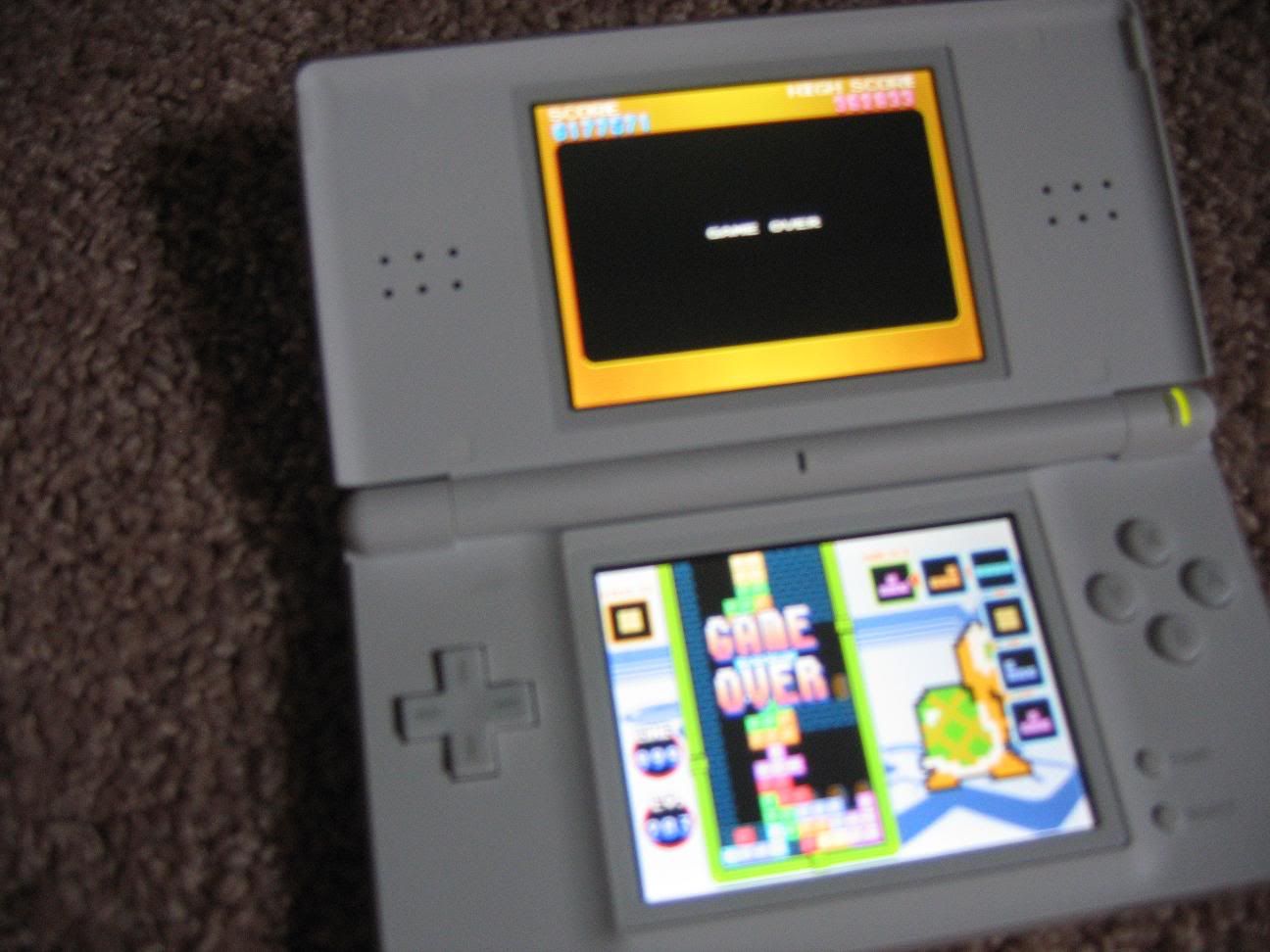 As seen in the pic, it is obviously clear that I gave up. After three hours I got soo bored of it, and my arms were killing me 'cause the way I play is laying down with my arms in the air above my face. So I guess I can get a huger score, 'cause I was pulling off the back to back Tetri until the end.
So whats your guys high score?