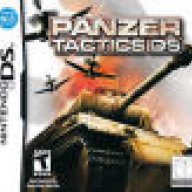 Joined

Apr 13, 2008
Messages

1,221
Trophies

0
Age

30
Location
XP
Country
In as much as this is GBATemp, and thus a Nintendo stronghold, it might seem like a silly place to rave about non Nintendo tech. Oh well, we CAN and DO like other things eh

I have been waiting and biding my time on the ole tablet purchase (largely because I let my spending get insane (for my means) in 2010). I haven't been enjoying waiting admittedly. No one ever likes waiting hehe.
I suspect, if I am even shopping for a tablet by Christmas, it will only be from extremely good fortune (that's just my assumptions on how successful I expect to be at being disciplined).
But through it all, the shopping around, the browsing of comments etc, it has always been, is there a point to getting one, will it actually run the sort of software I require to even get any use out of having one.
Recently saw a friend using actual Windows 7 on his tablet. Not Android, actual Windows 7. Granted, it was also a massively expensive only Kevin could afford that damned thing tablet (Kevin is 40 single living at home and is a well paid draftsman, of course he can drop 800 bucks on a doodad). But the thing is, they have finally made one able to run Windows 7. If it can run that, it can run anything. That's the key detail.
I also have seen that Android using machines not nearly as expensive can run programs that can wifi talk to your PC and thus run anything the PC can send.
That means a lot to me as well. Although it means being in range of wifi.
And then there is the fact that Windows 8 is planned to be made FOR tablets such that it likely will be more efficient than Windows 7 is. I am sure when Windows 8 arrives everyone and their uncle will be selling devices using it for the usual low price. I may well not be able to afford a tablet till Windows 8 arrives hehe.
But damn, I sure want a full page size type device able to render pdf in colour without any dumb ass Apple proprietary crap involved.
And a touch surface employing device would be nice for leaving the mouse with the desktop. Plus, playing all my made for PC in the first place games would mean I could stop forcing myself to like using a Nintendo DS (even the XL screen is technically small eh).
Sometimes, size DOES matter, and in this case, bigger actually IS better. It was better when they made TVs much bigger than 27inch crts as well eh.
I will likely still enjoy playing Nintendo games. I am not in a hurry to play desktop PC action games on a tablet. I like that Nintendo DS games are inherently small programs. In that case, small is not a bad thing