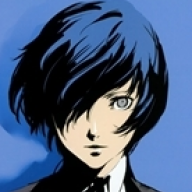 Well-Known Member
OP
Member
Joined

Apr 6, 2015
Messages

660
Trophies

0
Location
XP
Country
hi all,
this is my thoughts on my overall experiance with xenoblade chronicles DE on switch since i got the game back in june/july of last year.
i have never played a xenoblade game before, but i loved the first one, it'd looked great on switch, so i wnet to one of my local game shops and bough it for 62 euroes.
the game is like a zelda + FF feel, but with modren,.mech styles, also i loved these things about it:
The concept of the two titans (bionis & Mechonis) being entire worlds that were once in a long lost battle along with legendary swords (mondao & meynteh monado) and the scary fact that they could wake at any moment and move around and that if you were on ethier one in any part of their body, you could fall into the ocean and die,
i loved shulk's monado so much that i wanted my own, so i made one while i was playing the game (nearly finished making it along with the main story).i based it off mondao I (buster mode) as seen in this pic: https://pm1.narvii.com/6778/de85a90f859905a97824d95846b50b9e159045b5v2_hq.jpg

will post a pic of the completed monado I i made when it's done here. to make it i used, cardboard, acrylic paints and other tools.

after i beat the main story, i'll play FC.

i wonder if there is indeed anything beyond the ocean as zana and egil state? tho i think there is nothing, in zelda windwaker there were other worlds beyond the great sea however as PH and ST showed us, but in xenoblade there seems to be nothing beyond the two titans, just empty space.
also i saw this video that explains the story of XC1 nicely, and is funny at times:

.
the switch version is the best to play XC1, the grapgics on wii were rather strange, i never owned that game, but im glad to have the switch one, it was totally wrth the money i paid for it (62 euro).
so, shulk was never alive or truely himslef? what about beofre zana drained him to become alive?

does shulk love foria or meila more? im not sure if there is romance in XC1 but i think if there was it would be something like this from what i have seen:
shulk & foria or meila?

Ryen & sharla

also if XC is like zelda kinda, it could be like this:

shulk = link (monado = master sword)
foria = sauria

meila = princess zelda

zana = gannon, shulk zana = ganondorf

dickson i think is what his name impleies, a dick (i;ve seen what he did im at ch 17 ATM). dude's flipping crazy, lol.

i started this game in july, stopped for a bit, and continued in december and now almost done with it. alongside monado I prop.

couldn't the group just use the junk's airship (FFX style) kinda to fly outside of boinis/mechonis and explore the ocean to see if there are indeed other worlds.lands?

also, the theme of "An obsticle in out way" is great remixed, but the OG is also cool (i din't realse that it was the orignal when it played during the mechonis's reawakening (ch 14/15) that played instead of the remastered one. it was so cool to hear.