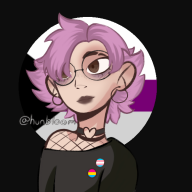 Just your friendly neighborhood Transbian.
OP
Former Staff
Joined

Aug 29, 2008
Messages

6,258
Trophies

2
Age

38
Location
Website
XP
Country
So before we get to the meat and potatoes of the topic at hand, let me give you a bit of a backstory of my childhood. We moved. We moved alot. My dad was an electrical Engineer for a company called Bechtel. I would say we never stayed in one place for more than 9 months. and I had many Christmases during those years of moving.
After my dad passed, my mom was running out of money, and, long story short, we bought a house for me, my wife, my soon to be kiddo, and of course my mom. and she brought everything she owned. everything. She is a fucking hoarder, I swear to god...But I digress, that is for another
blog
entry entirely, SO back to the topic at hand.
In the mass migration of shit, that my mother so lovingly refers to as her belongings, we found a box. Well, we found alot of boxes, but this one was special. This box had not been opened in close to 15 years. It was a box that was never unpacked in one of our many, many moves.
In that box was something equally special, almost magical, and just in time for Christmas. I finally fucking got that BB gun I always asked for as a kid. It would be a bit too cliche to tell you it was a Daisy Red Ryder rifle, but it was a Daisy. a Daisy Powerline 1200 pistol. I almost cried.
I found out that when we moved 15 years ago, that pistol was supposed to be my christmas present, but the box got packed up, locked away and lost for what could have been an eternity.
Moral of the story? Dunno, but i'm 25 goddamned years old, and i'll shoot my eye out if I damn well please!